Clubs & Associations
---
Parish Clubs, Regular Events & Help
If you would like your club listing then please send details and any artwork to the Parish Clerk on info@theadmingenieuk.com
---
CLUBS
---

Great Wood Hall Social Group
1st & 3rd Thursday of Every Month
1.30pm – 3.30pm – Great Wood Hall, Tean
£2 per session per person to cover room hire, refreshments, prizes and craft materials.
Come along to meet up with old friends or make new friends.
Program for the next few months:
1st March – Hedgehog Craft – made out of paperback books – with Leannda
15th March – Word Quiz
5th April – Easter Bingo
19th April – Countdown
3rd May – Irish Bingo
17th May – Beetle Drive
7th June – Auction
21st June – Pebble Painting
5th July – Card Making
19th July – Bingo
2nd August – General Knowledge Quiz
16th August – History Photos
6th September – Bingo
20th September – Auction (various items)
4th October – Countdown Game
18th October  – Halloween Crafts
1st November – Beetle Drive
15th November – Christmas Card Making
6th December – Christmas Party with carols and sherry
If you are unable to get down then we are hoping to create a friendship list for lift sharing so initially please contact Leannda on 01538 528118
---
Mum & Baby Postnatal Exercise Class with Blooming Fitness
Wednesday's (from 4th April), 10.30am at Great Wood Hall
For more information contact Anna on 07708 542 832
---
Yoga with Jayne – All levels in Tean and surrounding areas    
For more a full timetable or more information on locations, please contact 07765 769 979 – Jayne@yoyouga.co.uk or Facebook.
---
Tean Youth Club – at Greatwood Hall   
Every Friday 7.00pm – 9.00pm (Term Time Only) – Boys & Girls 11 – 16 year old residing in Checkley Parish and surrounding areas.
Any queries please contact the Youth Club direct on – gwhyouth@gmail.com – 07812 056 085
More Information
 
---
Tean Rainbows & Brownies – at Christchurch Hall
Every Thursday – Term Time Only                              
Rainbows – 3.30pm – 5.00pm – Girls aged 5 – 7 years
Brownies – 5.45pm – 7.15pm – Girls aged 7 – 10 years
Register your interest by visiting www.girlguiding.org.uk/home.aspx
---
Open Mike Night – at The Red Lion, Checkley 
Every Wednesday 8pm.
For more information contact 01538 722003.
---
Western Dance Club (Intermediate)  Line Dancing – at Greatwood Hall
Every Monday 1.00pm – 3.00pm
All enquiries please contact Ken Milward – 01538 755590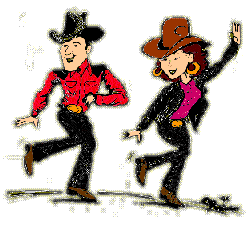 ---
Get Fit with FitnessMe – at Checkley Community Centre
Tuesday – Power Step – 6.30pm & Fitness Pilates (Beginners) – 7.30pm
Thursday – Dance-Fit – 6.40pm & BodyFit (circuit training) – 7.30pm
All ages and abilities welcome.  For more details check out the  FitnessMe website or contact Maria on 07710 918 739
---
Tean Toddler's Group (Mum's & Tot's) – at Christchurch Hall
Every Wednesday (Term Time Only) 9am – 11.30am – Small Fee
Friendly welcoming group.  Play, Learn & Grow Together.  
For more information please contact Tina Perrins.
---
All ages and no experience necessary
Karate              Friday 6.00pm – 7.00pm
Kickboxing     Tuesday & Friday 7.00pm – 8.00pm
Call now to book – 07719 884 776
---
Slimming World – at Greatwood Hall   
Every Wednesday – 5.00pm & 7.00pm
Contact Gillian Rodgers on 07928 556 552 , gillianatslimmingworld@gmail.com or www.slimmingworld.com
---
Tean Christian Fellowship – at Greatwood Hall
Wednesday – 7.15pm – 8.30pm
Sunday – 11.00am – 12.15pm & 6.30pm – 8.00pm
---
Fitness with Erica – at Greatwood Hall
Monday – Friday – Various classes from Pilates to Zumba at various time.
For full timetable contact Erica Hackett on 07983 341 937
---
Greatwood Hall Library & Book Exchange – at Greatwood Hall
Borrow or buy a book, we only ask for either a monetary or book donation.
     Anytime the hall is open or contact Leannda on 07971 850 744
---
MAM – Mum Art Makers – at Greatwood Hall 
Every Thursday (Term Time Only) – 9.30am – 11.30am
Why not learn new art and craft skills taught by local community artists in a relaxed atmosphere.
A crèche is also provided in an adjoining room which is run by qualified carers enabling the children to have fun too.
For more information contact www.mumartmakers.com
---
Surrounding Area Clubs
---
Knit & Knatter – at Cheadle Library  
Every Wednesday – 1.30pm – 3.30pm
Over 16's and non knitters welcome – for more information contact 01538 483864
---
HELP & SUPPORT
---

Caring for the elderly housebound of the Staffordshire Moorlands.
Every Tuesday – Gorsty Hill Church – Day Centre Group
Offering home cooked meals, activities and company.  Helping the older community remain independent.
Outreach groups are based in the villages around the Staffordshire Moorlands and are usually accessed by one of the Home Link minibuses, or minibuses based in the community.
Referral can be made to The Manager and each person receives a visit to get to know each other and make arrangements.
  Volunteers Always Appreciated
Moorlands Home Link wouldn't function if it wasn't for it's volunteers.  Have you got few hours you could spare, providing transport, providing a bit of company by visiting people at home or chatting on the phone, fundraising or being part of a support group.  All help is appreciated.
For more information on any of the above please contact:
Steph Chadwick – 07950 243 345 – stephaniechadwick@moorlandshomelink.co.uk
www.moorlandshomelink.co.uk or LIKE us on Facebook
---
Staffordshire Mental Health Helpline
The Staffordshire Mental Health Helpline offers support to people who have concerns about their mental health or that of someone they know.
For more information CLICK HERE or call 0808 800 2234.
---