Local Plan
---
When do you need Planning Permission?
You'll probably need planning permission if you want to:
build something new
make a major change to your building, eg building an extension
change the use of your building
To find out if your project will need planning permission, contact your Local Planning Authority – Staffordshire Moorland District Council.
All planning applications are dealt with by Staffordshire Moorland District Council Planning Department and can be viewed and commented on via their website portal.
Checkley Parish Council do not have the authority to grant or refuse planning permissions.
---
Local Plan
What is the Local Plan?
The Local Plan is a strategic District wide plan which influences how and where the Staffordshire Moorlands District Council will list sites for future development.  It sets out what the District Council would like to achieve in each of the main towns and the rural areas, identifying specific sites for development.
The Local Plan is not the same as the Neighbourhood Plan.  The Neighbourhood Plan feeds into the Local Plan giving local people more influence in what happens in their neighbourhood.  For more information on the Neighbourhood Plan please see our Neighbourhood Plan pages:
How can I get involved in this consultation process?
This depends on where you live. All towns and rural areas have specific sites for future development to meet future needs such as housing and employment. There are also a number of policies within the adopted Core Strategy which help to guide and manage development, appropriate uses in town centres, supply of affordable homes and the gypsy and traveller site allocation.
Where are these sites?
If you would like to view maps of the proposed sites then please go to the SMDC website or click on the below areas:
Staffordshire Moorlands District Council will continue to hold consultation drop-in events throughout the district.  If you would like to know where these are and for any other information relating the Local Plan please contact Staffordshire Moorlands District Council – www.staffsmoorlands.gov.uk
---

Next round of consultations has started.
You have until 13th June 2016 to make your comments
Preferred Options Sites and Boundaries Consultation – 28 April 2016 to 13 June 2016     
The Preferred Options Sites and Boundaries document has been prepared by Staffordshire Moorlands District Council as part of the ongoing preparations for a new Local Plan for the District for the period 2016 to 2031.
Views are now sought on the Preferred Options Sites and Boundaries identified in this document to help the Council establish the right Local Plan for the future of the Staffordshire Moorlands.
A drop-in session will be held by SMDC at Great Wood Village Hall on Thursday 12th May 2016 5pm – 8pm.
For all the information on preferred sites, further drop-in sessions and how to comment please CLICK HERE.
---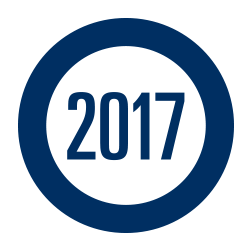 Due to government changes the Local Plan timetable produced by SMDC is being reviewed.
For more information CLICK HERE.
---